The Challenge
Harken Health is reimagining healthcare with the belief that everyone deserves to feel cared for. Harken is focusing the relationship between patient and care provider first, then integrating insurance. Harken came to Pivotal Labs with a mission to rework their covered provider and drug search. Although the type of care they are offering is revolutionary, the data they were inheriting from their parent company was not. They needed a way to support the needs of potential and current patients in finding the right care, while leveraging a very complicated dataset.
Process
The project was under tight deadlines with a required launch before Open Enrollment for the public began. We began by identifying areas where research was needed with the client to insure the success of the project. We interviewed both end-users and customer service representatives that also leverage the provider and drug search.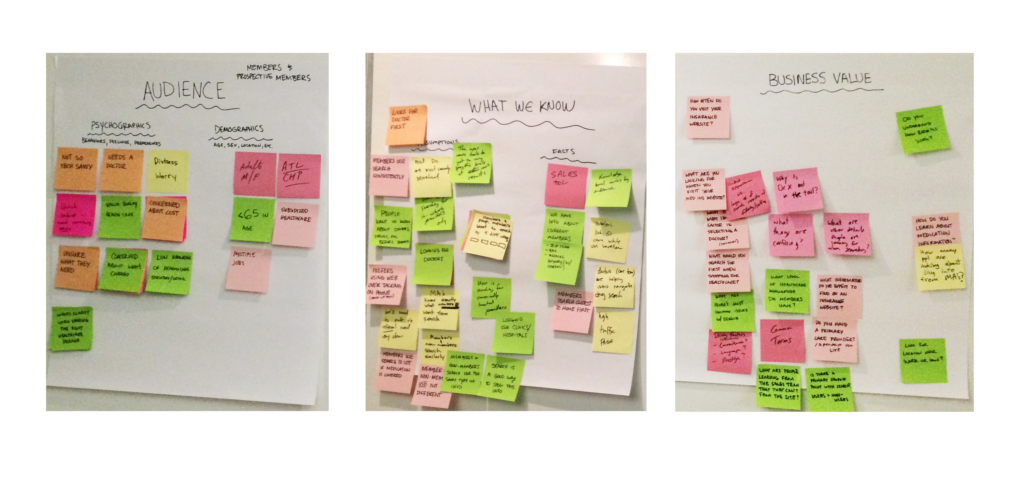 With an understanding of when and why users consult Harken's provider and drug search, we began wrestling the data trying to figure out what we would even be capable of fixing.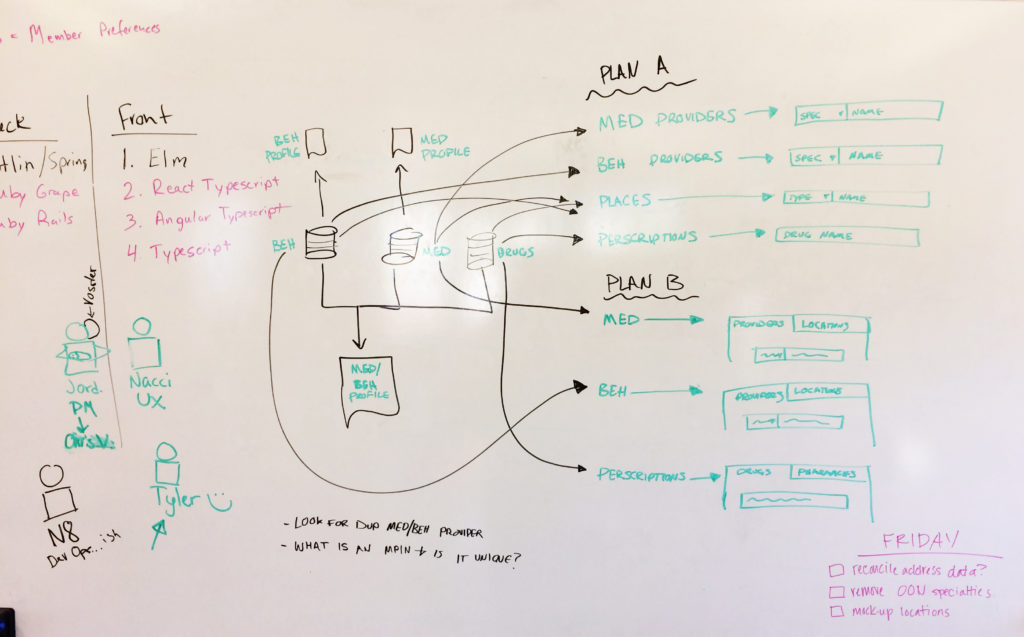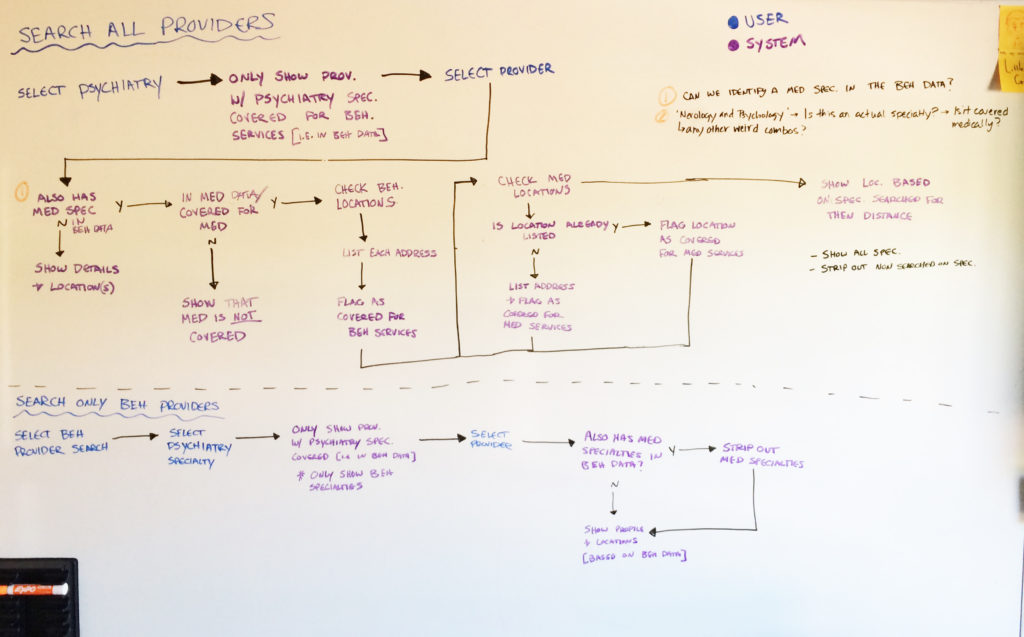 Solution
After collaborating with the data experts on the Harken team and engineers on our team, we exhausted all possible ways to parse the data. Having no control over how the data was structured severely limited our opportunities to build a strong user experience. With data limiting the biggest changes we hoped to make, we decided to focus the search on location, the most important requirement users had when searching for healthcare providers and services.
See the live site at harkenhealth.com.